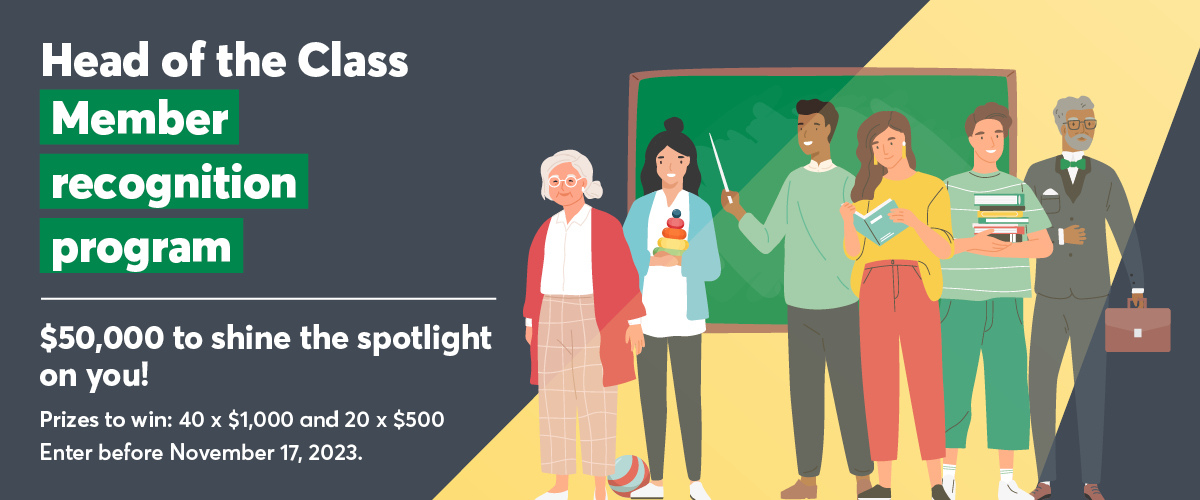 Do you work in a school or early childhood education environment? Are you studying to get into one of these fields, or have you retired from the teaching profession?

This recognition program is for you!
Your belonging to the education field, combined with your choice to be a Caisse Desjardins de l'Éducation member, makes you a

head of the Class member! 
Consult the rules
Register