Become a member
To become a member of the Caisse Desjardins de l'Éducation and take advantage of all the benefits related to your profession in education, you have two options: open an account online or meet with an advisor.
Open an account online
Please note that in step 4, you must ensure that you have chosen the Caisse Desjardins de l'Éducation to benefit from the advantages related to your profession (choose Caisse linked to my field of work, then Education)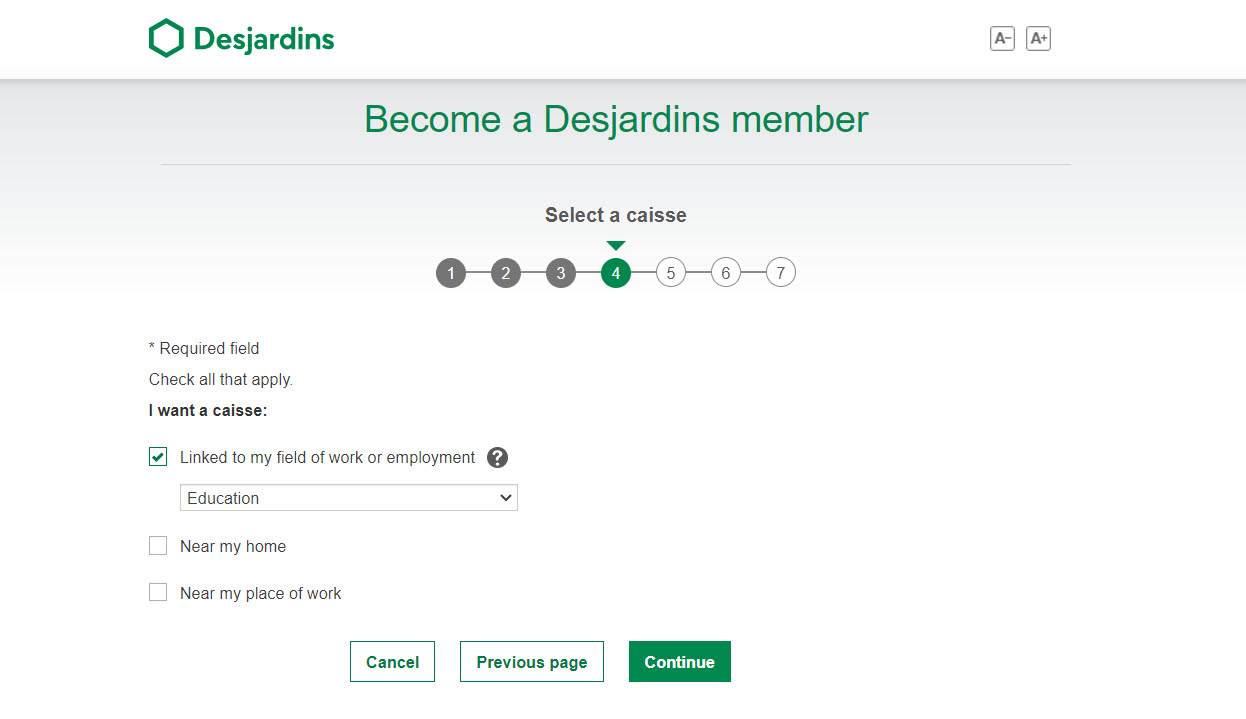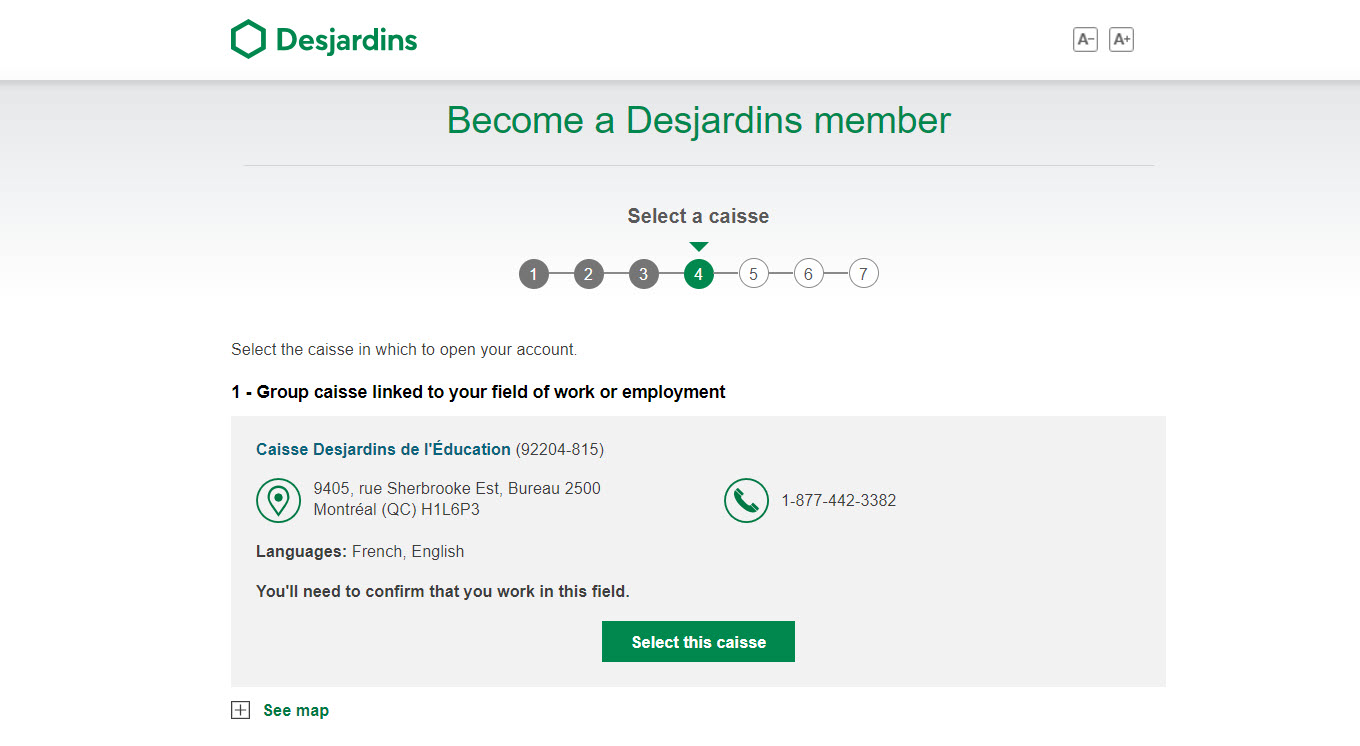 Meet with an advisor
You can make an appointment by calling us at 1-877-442-3382, option 2.
Appointments can be done by phone, virtually or by meeting your advisor in one of our services center.
We hope to have you as a member!